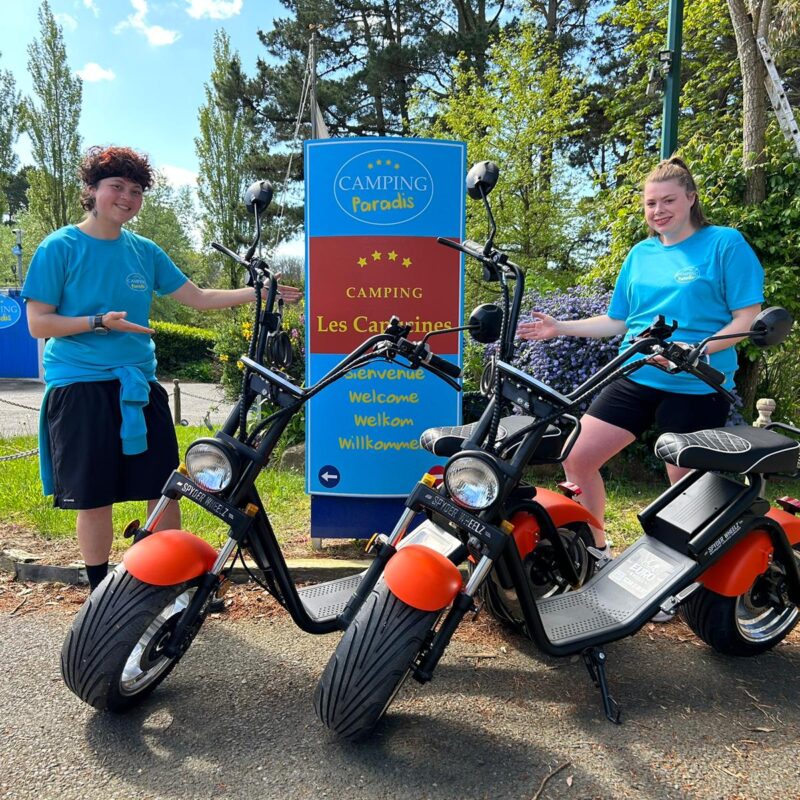 EuroWheelz expands to Europe
EuroWheelz has already begun delivering the environmentally-friendly SpyderWheelz E-choppers in France, Spain, and Portugal, with plans to expand to other European countries in the near future.
In this way, EuroWheelz also aims to provide the sustainable E-vehicle for rental to guests in foreign leisure locations such as holiday parks and hotels. Our SpyderWheelz E-choppers can be rented at various locations in places like Benidorm, Albufeiro, and Nazaré.
The company's expansion into Europe is part of its long-term growth strategy, which aims to establish EuroWheelz and SpyderWheelz as the European leaders in the market for E-chopper rental and E-chopper sales.