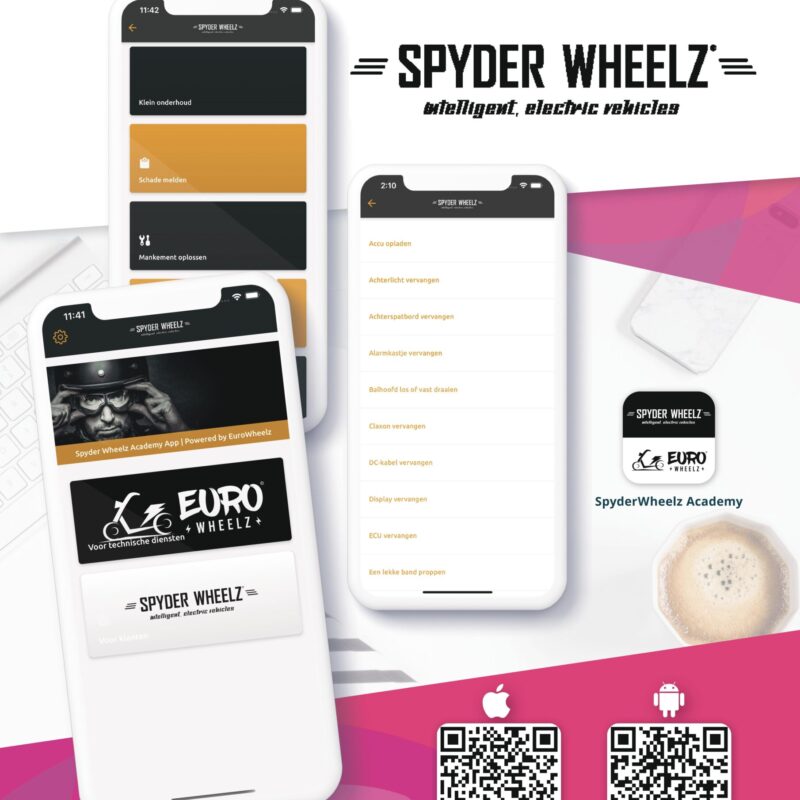 New: App for technical services of EuroWheelz locations
Our new Spyder Wheelz Academy app is a wonderful tool and an additional service level upgrade for owners of Spyder Wheelz E-choppers and for EuroWheelz E-chopper rental locations.
All instructional videos needed to maintain a Spyder Wheelz E-chopper can be found on the App. It also has special feature to support the technical services in minor maintenance on site. Technical Services can also easily use the damage form to report damages and upload photos of the damage!
The receptions can of course also use the app for reporting damage.